Our Core Values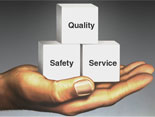 RBN GROUP has a set of core values and behaviors that determine our culture –a multi-cultural, multi-disciplined environment in which everyone is focused on helping our clients deal with the rigors of modern business. The dynamic values, which run throughout RBN GROUP, unify a diverse team of people and form the basis for our actions, our attitudes, our behavior and ultimately our sustained success. It drives the way we interact with clients, alliance partners, suppliers, shareholders, communities, and with each other. Customer Dedication We listen. We devote energy to understanding clients' needs and challenges and commit to solving them. It's an essential part of building trust, building relationships and building business. Commitment to Execute We do what we say. We deliver results on time, on budget and to agreed quality standards. Conviviality We consider work a social place, with room for humor and warmth. Not somewhere where you turn your personality off. Entrepreneurship and Team Spirit As a team, we share knowledge and think ahead to try to find new opportunities. We manage the present but plan for the future. Profitability We're sharply aware that everything we do impacts upon our profitability. Controlling expenditure and managing costs might sound rather dull, but if we do it right, we have a secure foundation upon which to build a promising future.
Our Mission & Vision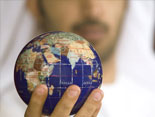 To safely and profitably serve our clients' construction needs while maintaining a reputation for quality, integrity and employee satisfaction. Our Vision for the Future presents us with the need to manage our resources wisely and to guarantee that our products and services add real value to our community and society. Our Vision for the Future presents us with the challenge of keeping up with the tremendous expansion of our country, and the ever-expanding potential of the region. Our Vision for the Future is our chief guiding principle and we at RBN GROUP live by it, embracing the excitement of Qatar's future, a future filled with promise. We at RBN GROUP are committed to contributing to the development of our country, thereby shaping a future that glows with promise. We believe that the past should guide us as we move ahead, approaching the future with solid and measured steps. Only then can we truly fulfill the potential we hold, a potential that will boost the State of Qatar. An exceptional place. Our home.